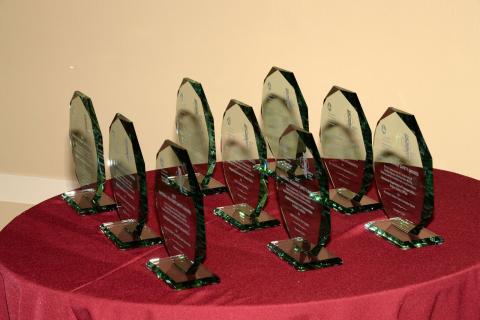 The National Roadway Safety Awards are back in 2021! Thanks to our continued partnership with the Federal Highway Administration Office of Safety, we're gearing up to again honor public agencies that have saved lives on our nation's roads. More than ever before, we are grateful for the opportunity to recognize the lifesaving achievements of agencies and departments that have worked tirelessly despite the constraints and challenges posed by the COVID-19 pandemic.
About the Awards
The National Roadway Safety Awards program honors agencies and organizations in the transportation community that have made verifiable and significant strides toward improving the safety of our nation's highways through infrastructure improvements, operational improvements or program planning, development and evaluation. Every two years, this prestigious awards program examines the "best of the best" using effectiveness, innovation, and efficient use of resources as criteria in determining which projects will receive this coveted award. Co-sponsored by the Federal Highway Administration and Roadway Safety Foundation, this program has garnered winning entrants well-deserved top industry honors since 2001.
2019 National Roadway Safety Awards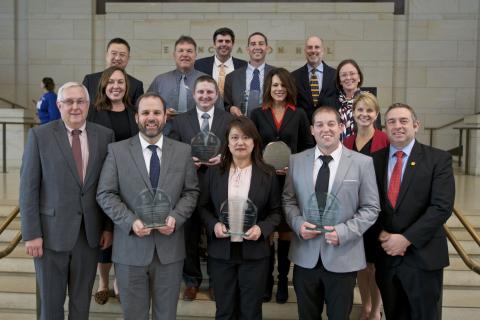 The Roadway Safety Foundation and Federal Highway Administration recognized seven winners and an Honorable Mention at the 2019 National Roadway Safety Awards luncheon on October 23 at the U.S. Capitol.
Prior National Roadway Safety Awards