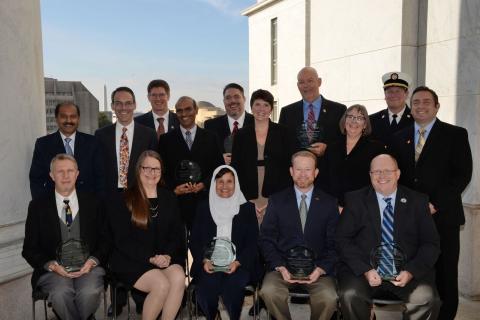 The National Roadway Safety Awards program honors agencies and organizations in the transportation community that have made verifiable and significant strides toward improving the safety of our nation's highways through infrastructure improvements, operational improvements or program planning, development and evaluation. Every two years, this prestigious awards program examines the "best of the best" using effectiveness, innovation, and efficient use of resources as criteria in determining which projects will receive this coveted award. Co-sponsored by the Federal Highway Administration and Roadway Safety Foundation, this program has garnered winning entrants well-deserved top industry honors since 2001.
2017 National Roadway Safety Awards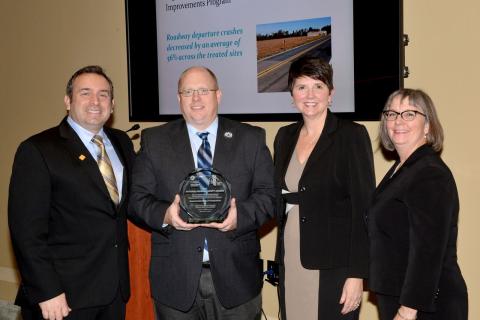 It's official: the 2017 National Roadway Safety Awards have been announced, and the Roadway Safety Foundation and Federal Highway Administration are proud to present this year's nine winners, representing projects from Alaska, Delaware, Florida, Michigan, Minnesota, Missouri, New Jersey, Tennessee, and Virginia.
Prior National Roadway Safety Awards
November 16, 2015: 10 winners honored. Click here for Official FHWA Event Photos.
November 6, 2013: 12 winners honored.
November 15, 2011: 9 winners honored.
November 5, 2009: 14 winners honored and addressed by U.S. Secretary of Transportation Ray LaHood.