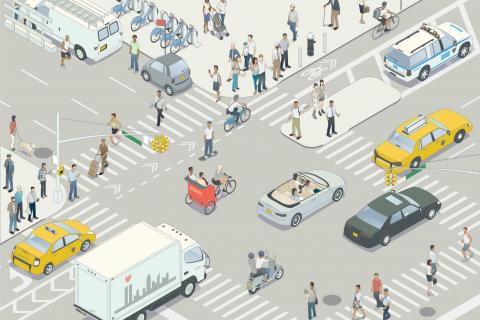 RSF offers educational resources designed to raise public awareness of the importance of roadway safety features, and to educate drivers, pedestrians, bicyclists, and motorcyclists about how to safely navigate complex road environments.
All of our materials are available free of charge online, and hard copies can be ordered by using the Contact Us form.
Safety Solutions for Older Drivers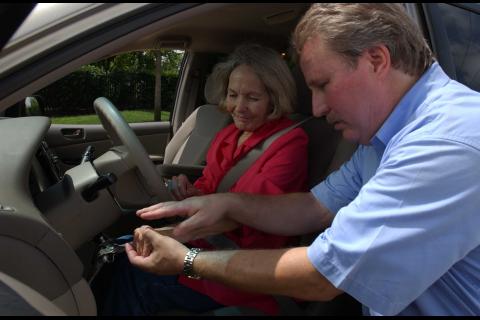 The Roadway Safety Foundation is committed to promoting lifelong safe, independent mobility. Contrary to what is often portrayed in the media, America's older drivers are also among its safest: they tend to be the most likely to buckle up, limit in-vehicle distractions, and drive unimpaired. They also have substantially lower crash rates than young novice drivers.
As we age, however, our bodies often become more prone to injury, and we may take more prescription medications or experience declines in eyesight. These and other developments may make safe driving more difficult. Fortunately, though, there are a number of important steps that communities, highway engineers, and others can take to help keep drivers of all ages safe and mobile. The Roadway Safety Foundation created this video to help promote a number of these effective strategies, such as better signage, low-cost barriers to mitigate severe crash potential, longer pedestrian crossing times, and more.
Our thanks to all of our partners who shared their expertise in the filming of this video. For more on this topic, don't forget to visit our Clearinghouse for Older Road User Safety!
Key Topics in Pedestrian Safety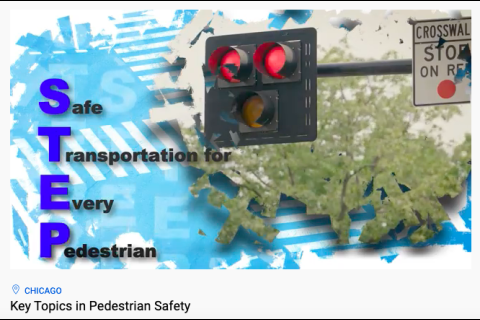 The Roadway Safety Foundation has teamed up with the Chicago Metropolitan Agency for Planning to bring you an important video on the low-cost options communities have for improving safety for all road users by focusing on the needs of pedestrians. Hear from experts from RSF and CMAP on this key topic.
Recognize, React, Recover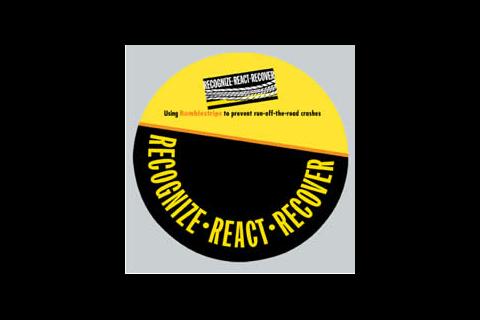 This 17-minute DVD focuses on using rumble strips to prevent run-off-the-road crashes. Through six modules, audiences are introduced to the causes and consequences of run-off-the-road crashes, hear real-life stories of ROR crash victims, and learn about the lifesaving – and cost-effective – benefits of implementing rumble strips as a crash countermeasure.
In addition, professional drivers offer valuable tips on how to react appropriately in the event of a roadway departure, making this a valuable resource for novice and experienced drivers alike. Additional materials are provided on the disc, including a PSA archive, Flash-animated driving tips, and PDFs of traffic safety reports and brochures on pavement edge drop-offs and tire safety.
Keeping Delaware Drivers Safe & Mobile
This 30-minute documentary introduces many of the challenges older drivers face while driving, and provides an overview of the countermeasures and engineering strategies available to make the roads safer for all by focusing on the needs of this demographic.
Though filmed in Delaware, much of the information provided is relevant and useful for a national audience.
Clear Winter Roads
This brochure provides important information on the safety and economic benefits of timely, thorough winter weather roadway maintenance. It compares the costs of up-front investments in sufficient snow and ice removal programs with the much higher long-term costs of failing to properly treat and maintain roads in inclement weather.
It is an especially useful resource for jurisdictions examining their strategies and funding for winter maintenance.
Median Man Public Service Announcements
These award-winning radio PSAs feature Median Man, a fictional cartoon character made of high-tension cable barriers who alerts motorists to the lifesaving benefits of this type of median barrier system. Aired in Michigan through a partnership with the Michigan Association of Broadcasters, these PSAs raise awareness of the importance and cost-effectiveness of hundreds of miles of new cable barriers in the state, which reduce cross-median crashes by around 90 percent.
Median Man has won the National Transportation Public Affairs Workshop's award for "Best radio commercial or PSA with consultant", and can easily be adapted for use in any state. Contact Us if you'd like to learn how!
Read Your Road
This helpful brochure summarizes the common signs, signals, and markings that road users encounter in the United States, and explains how they are color-coded and organized to help drivers interpret important information as quickly as possible.