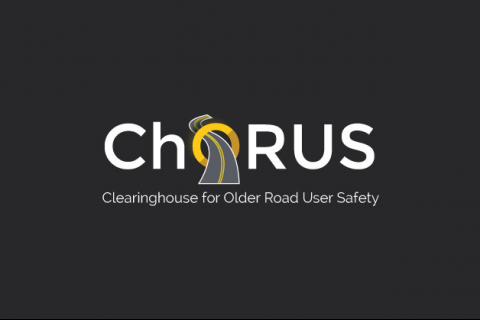 The Clearinghouse for Older Road User Safety (ChORUS) serves as a one-stop-shop for materials and resources related to lifelong safe, independent mobility. Whether you're a traffic engineer looking for cost-effective ways to improve safety for older pedestrians, a concerned son or daughter in need of support for a parent, or a state driver licensing official interested in sharing best practices, you'll find what you need on ChORUS. The Clearinghouse also offers a timely and topical blog, social media engagement, and a Forum for sharing with other visitors to the site.
Visit the Clearinghouse for Older Road User Safety site
About ChORUS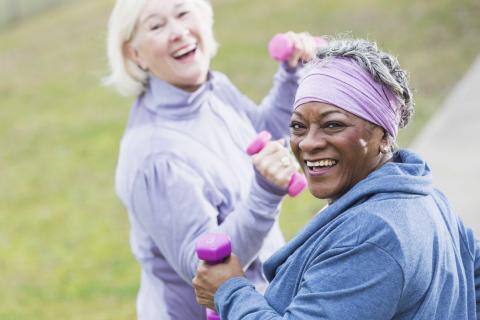 The Clearinghouse for Older Road User Safety (ChORUS) is a collaborative project of the Roadway Safety Foundation and two leading information technology developers, Syneren Technologies and Bonzzu. Support is provided by the U.S. Department of Transportation's Federal Highway Administration (FHWA) and National Highway Traffic Safety Administration (NHTSA).
ChORUS serves as a centralized, user-friendly, and dynamic source of information pertaining to highway safety for aging drivers, passengers, pedestrians, and cyclists. Built as a comprehensive resource, it covers all three major components of highway safety: safe roadways, safe road users, and safe vehicles.
Safe Roadways
Communities across the country can realize tremendous safety gains by implementing proven and cost-effective design features and crash countermeasures on their roads. From retroreflective signage that helps older drivers navigate at night, to high-visibility crosswalks that allow drivers to more easily see pedestrians, to left-turn lanes that improve sight distance at intersections and prevent deadly right-angle crashes, infrastructure solutions are integral to enhance safety for the aging road user. ChORUS therefore provides quick and easy access to design guidelines for the aging population, technical documents, case studies and success stories, and information about innovative financing solutions.
Safe Road Users
Whether traveling by private automobile, public transit, bicycle, motorcycle, or foot, all of us share the same goal of getting to our destination safely and efficiently, and older drivers exhibit some of the highest rates of seatbelt use and lowest rates of distracted or impaired driving. ChORUS includes a wealth of information designed to support aging drivers, from self-assessments and links to refresher courses, to state-specific licensing information. Recognizing that driving is simply not an option in all cases, the Clearinghouse also promotes safe cycling and walking, provides support for families and caregivers concerned about their loved ones, and highlights alternative transportation options that may be available.
Safe Vehicles
The greatest risk to aging drivers is fragility that makes crash survival and recovery more difficult. As such, this is a group that especially stands to benefit from vehicle safety technologies both emerging (e.g., forward collision mitigation) and familiar (such as well-designed crumple zones). ChORUS promotes safer vehicles for seniors by featuring a range of consumer-friendly information, from education on how to interpret safety and crash ratings, to overviews of cutting-edge technologies, to simple tips on helpful features to look for in any car (e.g., wider mirrors). It also includes a wealth of resources for researchers, engineers, industry, the media, and others who help advance vehicle safety.
Our Partners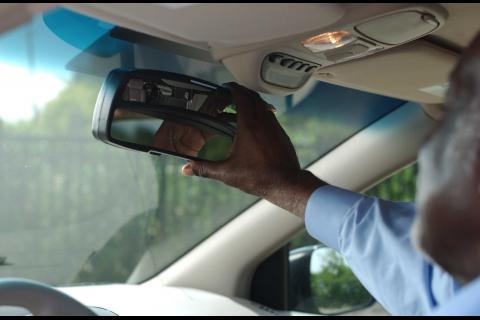 The Clearinghouse is a program of the Roadway Safety Foundation and a diverse group of partners, and includes input from a panel of subject matter experts (SMEs), and review by the US DOT. Our partners include:
Federal Highway Administration
The Federal Highway Administration (FHWA) is an agency within the U.S. Department of Transportation that partners with and supports State and local governments in the design, construction, and maintenance of the Nation's highway system (Federal Aid Highway Program) and various federally and tribal owned lands (Federal Lands Highway Program). Through financial and technical assistance to State and local governments, the Federal Highway Administration is responsible for ensuring that America's roads and highways continue to be among the safest and most technologically sound in the world. FHWA, through a cooperative agreement with the Roadway Safety Foundation, provides input on ChORUS content, tools, and programs related to safer road designs and best practices for improving community safety through infrastructure enhancements.
National Highway Traffic Safety Administration
The National Highway Traffic Safety Administration (NHTSA) was established by the Highway Safety Act of 1970 and is dedicated to achieving the highest standards of excellence in motor vehicle and highway safety. It works daily to help prevent crashes and their attendant costs, both human and financial. Through a contract with Syneren Technologies, NHTSA is responsible for ChORUS information and resources pertaining to its areas of expertise, notably driver behavior initiatives and motor vehicle safety (including recalls).
Syneren Technologies
Syneren is an award winning, CMMI Level 3 certified, high quality provider of technology solutions for the government as well as commercial sectors. Founded in 2003, we have been broadening our services to cover an array of disciplines, including Hardware and Systems Engineering, Software Development and Testing, IT Systems Support, Cyber Security, Independent Testing and Evaluation and Program Support. Notably our innovative and effective solutions are delivered consistently by a highly qualified staff and management team. Syneren is committed to providing exceptional solutions that meet the client mission needs and personalized service. Under contract to NHTSA, Syneren is responsible for all ChORUS content and tools pertaining to safer road users, licensing policies, medical fitness, and motor vehicle safety. Syneren also has the lead in maintaining the Clearinghouse's interactive forum, online community, and blog.
Bonzzu
Bonzzu is an innovative software development and design company based out of Miramar, Florida and the San Francisco Bay Area. Since 2010, our talented teams of engineers and design experts have made a name for themselves by crafting engaging, results-driven digital solutions for noteworthy companies both large and small. Our areas of expertise include web and mobile development, social media integration, UX and UI, enterprise applications, quality assurance, and more. Bonzzu is responsible for the design, software development, functionality and implementation of ChORUS web technologies.
Acknowledgements
Creating ChORUS and ensuring its continued growth would not be possible without its panel of Subject Matter Experts (SMEs), who serve as key resources in the continuous improvement of this website.
Kim Snook – SME Chair
Ret. Director of Driver Services
State of Iowa
Gail M. Holley
Safe Mobility for Life Program & Research Manager
Florida Department of Transportation
Loren Staplin, PhD
TransAnalytics, LLC
Anne E. Dickerson, PhD, OTR/L, SCDCM, FAOTA
Professor, Department of Occupational Therapy
College of Allied Health Sciences
East Carolina University